Contributors on the MPC Journal
All A B C D E F G H I J K L M N O P Q R S T U V W X Y Z

Search results for: B
Yvette Hovsepian Bearce
is a Middle East scholar and researcher specializing in contemporary Iranian politics. She is a political and cultural advisor to academic delegations...
More >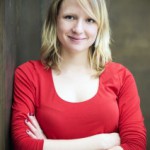 Merle Becker
is a journalist and actress. She studies Peace- and Conflict Studies in Frankfurt University. Merle is the founder of the organization Academic Exp...
More >
Iris Bendtsen
Iris speaks Turkish and some Kurdish and has covered Turkey and the different parts of Kurdistan for nine years on her blog kurdistandiary.blogspot.co...
More >
Ilham Bint Sirin
Ilham Bint Sirin studied Russian language and culture with Persian as a minor in Paris. On top of Russian and Persian she speaks Kurdish and Turkish. ...
More >
Richard Black
is Pro-Director (Research and Enterprise) at SOAS University of London. Prior to moving to SOAS in 2013, he was founding Head of the School of Global...
More >
Found 5 author(s).