The Interior Ministry in Saudi Arabia denied banning 50 names on the ground of contradicting the culture, traditions and the religion of the Kingdom or because of their indecency and foreign origin.
Okaz, the Saudi daily and most popular newspaper in the Kingdom reported that the the Ministerial Agency of Civil Affairs confirmed that a ban-list of names was issued for Saudi families.
"These names are forbidden and impermissible", reported Okaz sources at the Ministry of Interior.
The most stressed names to be banned are: Abdul-Rasul (the slave of the messenger), Loran, Mamlaka (Kingdom), Sumu (Highness), and Abdul-Nasser.
Some of the banned names do not go under the categories mentioned in the names ban-list such as: Malak (angel), Amir (Prince), Malika (queen), Maya, Linda, Aileen and Randa.
The Civil Affairs spokesman, Muhammad Bin Jasser Al-Jasser, said: "It is not possible to register names forbidden according to Sharia such as: (Abdul-Rasul, Abdul-Nabi), and the socially inconvenient names such as: (Juhaish, Humair)".
"It is not allowed to use names forbidden by Fatwas or hated by Sharia", Al-Jasser added.
Abdul-Nabi means the slave of the prophet, while Juhaish and Humair are names derived from the the Arabic word Himar (donkey).
Al-Jasser urged Saudi families to choose Arabic and decent names for their newborns.
No religious authorities claimed responsibility for the ban. There have been many fatwas, non-binding Islamic rulings, in the past to ban specific names without apparent reasons.
Here is a list of some banned names according to Okaz newspaper and other media outlets:
Abdul-Aati (the slave of the giver), Abdul-Naser (the slave of the supporter), Abdul-Musleh (the slave of the reformer), Binyamin (Benjamin), Loland, Barrah, Yara, Tabarak (blessed), Nardeen, Sandy, Rama (Hindu god), Maline, Elaine, Inar, Jibreel (Gabriel), Abdul-Mu'een (the slave of the helper), Abrar, Iman, Bayan, Baseel, Nabi (prophet), Nabiyya (female prophet), Alice, Lauren.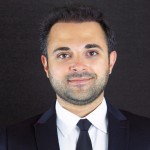 Latest posts by Hakim Khatib
(see all)
---