This press report of two Iraqi newspapers covers the period between 10 December 2013 and 20 December 2013. The topics regarded here used online newspapers as a source of information. The report reflects namely the main political issues being covered by Azzaman and Aswat al-Iraq newspapers showing that religion and oil abundance are main sources of conflict and division persistence. The former is a daily Iraqi newspaper, which works independently with a secular influence. The latter is an independent Iraqi news agency that reports on Iraqi affairs and covers news of political, economic, cultural, sports and security issues, as well as the changes in Iraqi civil society including personal feature stories.
All news stories in the designated time period were collectively examined. However, if we take each of these newspapers alone, we will find the difference in perspectives but most importantly the difference in focus.
The importance of the issues discussed in these two newspapers is being labelled according the newspaper 's priorities. Giving some issues more value and prominence than others. For instance, for Azzaman newspaper, the Kurdish Arab conflict is heightened and more discussed than it is in Aswat al-Iraq.
However, the stories covered in both newspapers enjoy topicality and relevance, nevertheless, one of them alone doesn't sufficiently give a comprehensive view of the issues reported or should be reported in Iraq. Both newspapers seem to offer valuable information that enjoys topicality and proximity.
It is evident that the division in Iraq is still continuous and not only between Arabs and Kurds, but also among Shiites and Sunnis. The tensions based on economical or religious disputes are repeatedly reflected throughout news reports. It is noteworthy to mention that not only the above-mentioned two newspapers convey such a bitter reality of instability, division and contention inside Iraq. Many other regional and international newspapers have reported such divisions from different perspectives. Leaving the feature articles aside, the facts reported throughout the hard-core news are actual indicators of division in Iraq.
In the following are some of the most important news stories reported by Azzaman and Aswat al-Iraq newspapers between 10 – 20 December 2013. The news will be presented as a mix of both newspapers because there are intersections between these two newspapers despite the fact that the focus is relatively different.
If the news of the week chosen for this report reflected something, it definitely reflected instability, dispute, contention and divisions among all actors in Iraq. It was reported, "The death toll due to the extraordinary bloodshed afflicting Iraq since the start of 2013 is rising and at least 984 Iraqis were killed in November." These innocent civilians lost their life due to daily violent actions. However, the number of police officers and army personnel killed due to violence was at 96.
In further reports, the differences between Arabs and Kurds are heightened especially when it is time for elections. "The sides differ on numerous issues, most outstanding is the one related to oil exports from the Kurdish region." The oil exports file is a crucial one. The Arab and Kurdish coexistence is shaky and "the use of diplomatic niceties and charm offensives" haven't reached the goals aimed at, otherwise, the oil exports file would have been solved a long time ago.
Hussein Shahristani, a deputy Prime Minister and in charge of the country's natural resources, including oil, denied the news published by a Turkish daily on the legality of Kurdish oil contracts with foreign companies. "He is known for his reiteration that the deals the Kurds have struck with foreign firms to develop oil in their areas are illegal and that oil development, output and exports are the sole responsibility of the central government in Baghdad" according to Azzaman newspaper. However, Shahristani was criticized by a Kurdish official for his insistence on having Kurdish oil development and exports placed under central government control.
The oil file is not only important but also crucial for the stability of internal and external Iraqi affairs. "The Kurds say they have the capacity to produce 400,000 barrels a day, which can be boosted to nearly one million barrels by the end of 2014," according to Azzaman. This comes at a time relations between Iraq and Turkey have improved. It is not clear whether Turkey will allow the Kurds to export oil via its territory without Baghdad's approval. "The Kurdish region is under obligation to notify Baghdad of any quantities of oil it exports even if they were shipped for experimental purposes," the Ministry of Oil stated.
As mentioned previously, the news of the week chosen don't draw a peaceful and stable picture of Iraq. It was reported that "at least 90 people were killed in Iraq on Monday in a spade of car bombings and suicide attacks." Most of the attacks targeted Muslim Shiite pilgrims on their way to pay homage to one of their saints in the holy city of Karbala.
"In one attack targeting Shiite pilgrims two car bombs were blown up in down town Baghdad killing 17 people and injuring at least 43. Anti-Genocide Campaign denounced the terrorist explosions that hit the march of the holy shrines" visitors in Baghdad and other provinces, regarding these actions as a sort of genocide.
State of Law MP Mufeed al-Baldawi called for confronting the attacks against holy shrines' visitors. The "unjustified silence" against the terrorist attacks has been strongly criticized by al-Baldawi. On the other hand, the Iraqi Islamic Party denounced the explosions that hit Baghdad, "calling the security authorities to stop continued security deterioration." The party questioned the occurrence of tens of explosions at the same time in different places without ability to discover the circles behind them.
The British ambassador to Iraq, Simon Collis, met Prime Minister Nouri al-Maliki, where "the ambassador offered his condolences to those affected by the recent terrorist attacks across Iraq, saying that the United Kingdom will continue to stand with the government and people of Iraq against terror."
In further reports, issues such as human rights, economic cooperation with other countries and military planes deal with South Korea were briefly mentioned. By and large, according to the news reported during the specified week, reflect division and instability and center around oil (economical) and violence (religious) issues.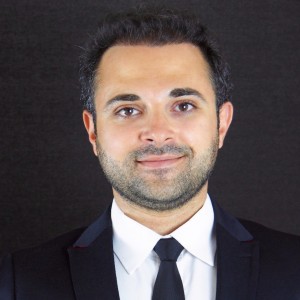 Hakim Khatib studied political science of the Middle East, European Studies, journalism and linguistics. He has been lecturing at different German universities since 2011 on issues related to ideology and the interplay of power thereof in socio-political life, and religion and its relationship to contemporary politics in the regions of West Asia and North Africa, especially Egypt and Syria. He is also the editor-in-chief of the Mashreq Politics & Culture Journal (MPC Journal) since 2014 and has published over 100 articles in different languages, academic and otherwise, in a wide spectrum of on-line and printed newspapers, journals and think tanks. His current research focuses on Islam-inspired political ideologies such as Islamist extremism and Salafism, radicalisation, de-radicalisation processes in Germany as well as peace and conflict in the Middle East.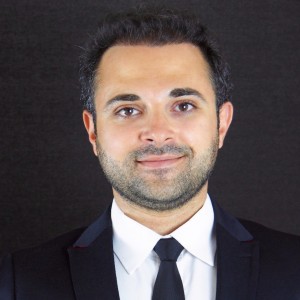 Latest posts by Hakim Khatib (see all)
---