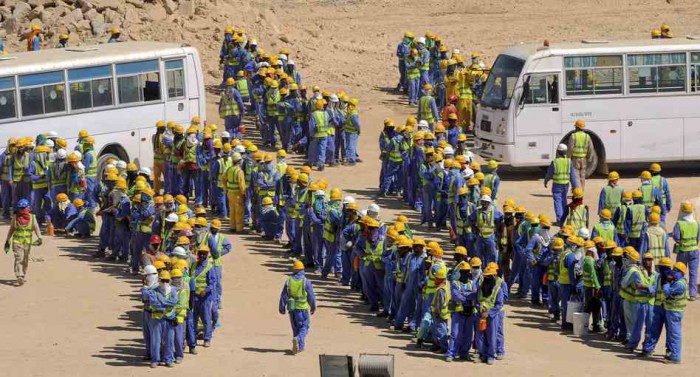 Migrant workers are forced to work under miserable conditions to build the gigantic infrastructure for World Cup 2022 in Qatar . Migrant workers endure inhuman conditions, from which many die under the heat every other day. They are not allowed to go back home because they need an exit visa from their Qatari sponsors. Sponsorship in Qatar and other Gulf States is a modern form of slavery, by which the sponsor, and to be more accurate, the owner of a migrant worker can completely control  the life of the sponsored person.
The sponsor decides where, what and how long a migrant can work, leave work, see his family, have a vacation or a sick leave. It is a total and unjustified control over other people's lives. Workers may willingly apply for work in Qatar but they are forced to continue working under inhuman conditions. Migrant workers should have the right to return home if they decide to do so.
Last year, one person died every other day building a billion dollar mega-project for Qatar's 2022 World Cup. A major part of the project is managed by an American company with a CEO who lives in a quiet part of Colorado. If more than 1 million of us stand together for freedom, we can confront her with our voices every time she leaves her houseto go to work, or to ski, until she takes action. Avaaz.
Please help free Qatar's modern slaves and join Avaaz call here.
---
These are external sources for more information:
Death toll among Qatar's 2022 World Cup workers revealed (The Guardian)
Building a Better World Cup (Human Rights Watch)
At a Qatar Project Overseen by Americans, Workers Die Almost Daily (Bloomberg)
Qatar accused of dragging its feet over treatment of migrant workers (The Guardian)
Qatar risks losing World Cup without job reform (Reuters)
---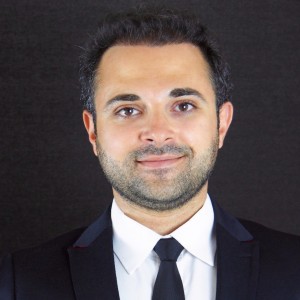 Hakim Khatib studied political science of the Middle East, European Studies, journalism and linguistics. He has been lecturing at different German universities since 2011 on issues related to ideology and the interplay of power thereof in socio-political life, and religion and its relationship to contemporary politics in the regions of West Asia and North Africa, especially Egypt and Syria. He is also the editor-in-chief of the Mashreq Politics & Culture Journal (MPC Journal) since 2014 and has published over 100 articles in different languages, academic and otherwise, in a wide spectrum of on-line and printed newspapers, journals and think tanks. His current research focuses on Islam-inspired political ideologies such as Islamist extremism and Salafism, radicalisation, de-radicalisation processes in Germany as well as peace and conflict in the Middle East.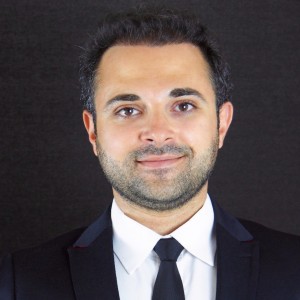 Latest posts by Hakim Khatib (see all)