Saudi Arabia launched an air strike against Houthi rebels in Yemen today claiming to defend the "legitimate Yemeni government" of Abdrabbu Mansour Hadi.
Houthi rebels are a Shia minority in northern Yemen and accused of being backed by Iran. They seized the capital city Sanaa last year and have been expanding to new territories since. Saudi Arabia claims supporting Yemen's President Hadi, who is backed by loyalists, police and militia known as Popular Resistance Committees.
[ezcol_1half]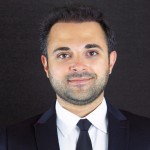 Latest posts by Hakim Khatib
(see all)
[/ezcol_1half]
According to the Saudi Arabian TV Al-Arabiya, a coalition includes the United Arab Emirates, Qatar, Bahrain, Kuwait, Jordan and Morocco were sending aircraft, while Egypt, Jordan, Sudan and Pakistan were ready to engage in any ground offensive. The only Gulf State to opt out is Oman.
Saudi aircrafts and missiles targeted Houthi positions in Sanaa, the capital city of Yemen, Adan and Taiz. Reports also mentioned strikes in the Houthi controlled province in the north of Yemen.
While air strikes were taking place in Yemen, Houthi rebels and Iran warned the coalition forces of provoking a wider scale war.
The Sunni Saudi Arabia and coalition forces accused Iran of backing the Shia-led rebels in Yemen and destabilising the country, which violates Yemen's sovereignty.
Iranian Foreign Minister Mohammad Zarif said that Iran would exert all efforts to control the crisis in Yemen. Iran condemned the military intervention and described it as a "dangerous step" which violates international responsibility and the national sovereignty of Yemen.
Yemen's foreign minister, Riyad Yassin, had welcomed the strikes and hoped the Houthi fighters had listened to the sound of reason before.
At a news conference in Washington, the Saudi ambassador to the US, Adel Al-Jubair, announced the beginning of an airstrike against Houthi positions in Yemen, in a military operation called "The Storm of Resolve" (In Arabic: Aasifatu Al-Hazm). "We will do whatever it takes in order to protect the legitimate government of Yemen from falling," said Al-Jubair on Wednesday. The US confirmed providing the coalition with "logistic and intelligence support".
The Arab League expressed its "complete support" to the military intervention in Yemen. Egypt stressed its political and military support to Hadi's legitimate government and offered to participate with Egyptian air and naval forces and to send troops on the ground if needed, according to Egypt's ministry of foreign affairs.
It is difficult to estimate the damage caused by the airstrike but according to AFP News Agency, 18 people were killed in clashes between rebel fighters and loyalists to Hadi in southern Yemen.
This air strike comes after President Hadi called on Gulf States and Arab League to intervene last week to weaken the position of Houthi rebels and pro former President Ali Abdullah Saleh troops, who have recently seized the city of Taiz.
In addition to the complexity of interests in the Yemeni crisis, Al-Qaeda in the Arabian Peninsula opposes both Houthi rebels and the US-backed President Hadi. A recent complication has also surfaced when Islamic State affiliates emerged seeking to seize power from all other actors.
---