A new campaign has started recently to raise awareness around the world about the necessity of solidarity in peace building. Syrian civilians have been trapped between a brutal regime and extremist militias since four years. The campaign has been launched by a group of non-violent Syrian activists.
"Planet Syria is our campaign to engage people around the world in solidarity to stop the violence and extremism," according to the activists' website.
While leaders in Syria are unwilling to reconcile, innocent lives are wasted on a heart beat scale. The PLANET SYRIA campaign urges governments and people around the globe to take action to put a halt to violence in Syria.
Planet Syria is a "global call from non-violent activists to stop the barrel bombs and unite Syria around new leaders."
The non-violent activists believe that Syria has been forgotten and being treated as if they "are from a different planet".
"We feel that we are asking for the same rights that everyone everywhere should have. We feel solidarity with those struggling for rights around the world, but our demands for freedom and democracy are treated by many as if they are completely alien and unrecognisable," stated on the plantsyria.org website.
It's been estimated that more that 220,000 people have been killed in the Syrian conflict, over 10 million are displaced and in refuge and hundreds of thousands are suffering under siege. The human dimension of the Syrian conflict is full of extreme violations and war crimes.
Planet Syria global-call aims at stopping violence and mass killing against innocent civilians and children.
"Today we are asking for global solidarity to help achieve two things: (1) an end to the Assad regime's barrel bombs and air strikes, and (2) negotiations between all Syrian groups and their international backers." Please read the full statement here.
Four years into war, it has become clear that no military solution works and real peace talks and concessions must be in place.
Please join the call of planet Syria here. Planet Syria demands end to barrel bombs on innocent civilians and urges constructive peace talks.
here is one of the activists tries to tell you why to joins planet Syria:
---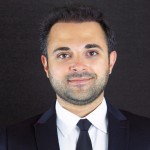 Latest posts by Hakim Khatib
(see all)