[ezcol_1fifth]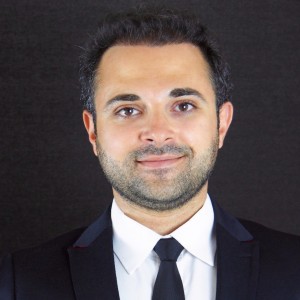 Hakim Khatib studied political science of the Middle East, European Studies, journalism and linguistics. He has been lecturing at different German universities since 2011 on issues related to ideology and the interplay of power thereof in socio-political life, and religion and its relationship to contemporary politics in the regions of West Asia and North Africa, especially Egypt and Syria. He is also the editor-in-chief of the Mashreq Politics & Culture Journal (MPC Journal) since 2014 and has published over 100 articles in different languages, academic and otherwise, in a wide spectrum of on-line and printed newspapers, journals and think tanks. His current research focuses on Islam-inspired political ideologies such as Islamist extremism and Salafism, radicalisation, de-radicalisation processes in Germany as well as peace and conflict in the Middle East.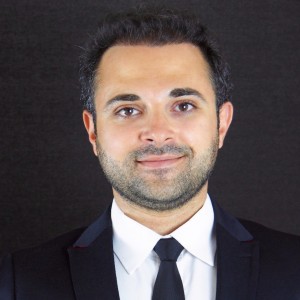 Latest posts by Hakim Khatib (see all)
[/ezcol_1fifth] [ezcol_3fifth]
Terrorism has torn Egypt's Sinai since 2011 and turned it into a military operations area. But what if Egypt's cardinal problem is not Sinai's terrorism?
Since the group of the "Supporters of the Holy House in Jerusalem" (In Arabic: Ansar Bayt Al-Maqdes) pledged allegiance to ISIS (Islamic State in Iraq and Syria), its terrorist attacks against the Egyptian state have dramatically increased, especially against the military and police forces. Ansar Bayt Al-Maqdes is a Jihadi group based in Saini in Egypt and functions as an ISIS wing in what they call the province of Sinai (In Arabic: Wilayat Sinai). The group has been more active since 2013 following Al-Sisi's coup d'état penetrating unprecedented series of terrorist acts against Egypt since its formation in 2011.
Tensions between the Egyptian military and Ansar Bayt Al-Maqdes have resulted in direct engagement of violence resulting in civilian casualties. Dozens of civilians were killed in military operations and others were killed or kidnapped by militants. While the jihadi group claims victories against Egyptian coercive force, the military in return claims significant success against the terrorist group on all levels.
[mashshare]
According to Brigadier-General Mohammad Samir, the spokesman of the Egyptian military forces, the recent clashes between the Egyptian military and the terrorist Jihadi group have resulted in the death of 59 militants, destroying two of their weapon storage stashes and arresting four persons involved in terrorist acts against the state, including the militant Ahmed Jamal Salem, who is involved in explosives making. In return, according to Samir, seven soldiers were killed dead during the fight on 18/07/2015.
While the Egyptian forces, be it security, police or military, are constantly working to dry what they call "the terrorist spots", repressive measures were taken across the country limiting freedoms and pluralism. On the other hand, the terrorist group, Ansar Bayt Al-Maqdes, follows the steps of ISIS in instilling fear in the hearts of those it controls to strike back at its enemies. Admittedly both parties are using the force of coercion to contain each other. Both are pouring in the same propaganda machine that "the terrorist ISIS wing in Sinai is very strong and dominant". The group claims strength to attract more fighters while the Egyptian state attempts to show internal and external observers that they are defending the Middle East and the world for that matter against terrorism. In reality, it doesn't seem so.
Before the recent operation of the Egyptian military in Sinai, the terrorist organization was significantly crippled in the first of July after their attempt to enter Shaikh Zuwaid city on July 1. After five days of intensified fighting, the Egyptian military claimed to have terminated over 241 militants, arrested over 30 suspected persons and destroyed 79 vehicles belong to the terrorist group including weapons and artillery. The military claimed shutting four main centres of Ansar Bayt Al-Maqdes and weakened their communications systems significantly.
Terrorist attacks have decreased significantly since 30 June 2015 especially by the second week of July, according to a report by the Parliamentarian Elections Observation Mission. The average number of terrorist crimes decreased to 83 during the period between 3-9 July 2015, then to 63 crimes in the period between 10-16 July 2015 in comparison with 111 terrorist crimes in the last week of June, according to the same report.
While Egypt under Al-Sisi claims to be the guardian of the "civilized world" against terrorism, terrorist attacks have increased in Egypt since 2013. Egypt wasn't even one of the main countries hit by terrorism over the recent years. So what happened?
"78% of all terrorist attacks have happened in 10 countries – Iraq, Pakistan, Afghanistan, India, Thailand, Russia, Somalia, Nigeria, Yemen and Colombia," according to the British Aon Risk Solutions' 2015 guide to Terrorism & Political Violence risk. Egypt wasn't even in the hot spot. In 2015 terrorism witnessed decline in countries such as Russia and Colombia, "while Libya and Egypt standout as having seen significant increases."
The report notes that: "Under President Al-Sisi, the main peril in Egypt is terrorism. A popular mandate, strongly autocratic rule, intensified security and stringent laws against the protests have contributed to reduced risks related to unrest and insurrection, and the lowering of the country risk score from high to severe."
Jihadi terrorist groups claim that the intensified repression of security forces have increased dissatisfaction and escalated attacks against the state in 2014 – 2015. Oppression, according to Aon's report, seems to function as a justification to carry out attacks against the Egyptian state.
While Bedouin and Islamist militias were involved in attacks against the Egyptian state since 2011, they intensified their attacks following the removal of Mohammad Morsi in 2013. Based on this "coincidence" these militant militias were linked, at least rhetorically, to the Muslim Brotherhood.
Minimizing chances to channel frustration and feeling of injustice makes violence a viable option. While Egypt is vehemently fighting against terrorism, it failed to address the main reasons that produce such violent movements. Sinai was considered as an operations area and was not fully socially, politically or economically integrated in the Egyptian society leaving a huge margin for radical groups to flourish far from the state's check.
---
[/ezcol_3fifth] [ezcol_1fifth_end][/ezcol_1fifth_end]