ISIS Have the Same Beliefs As Saudi Arabia, Says Saudi Cleric
A Saudi Cleric and a former Imam of Mecca's Grand Mosque said that there is "no doubt" that Daesh (an Arabic acronym equivalent to ISIS) is a result of Islamic revivalism in the Middle East.
In an interview on MBC channel featured on 22 January 2016, also translated by British think tank Integrity UK on 27 January, the Saudi Leading cleric, Aadel Al-Kalbani, said that Daesh is an offshoot of Salifism.
"The thought of Daesh is Salafist. It is neither the thought of the Muslim Brotherhood, nor Qutbism, Sufism or Ash'ari." These represent revivalist schools of modern Islamic thought.
"They [Daesh] draw their ideas from what is written in our books and from our own principles," said Al-Klabani in reference to conservative Salafism.
Al-Kalbani indicated that those who criticise Daesh do not criticise its thought. They only criticise its actions.
"We do not criticise the thought on which Daesh is based," Al-Kalbani added.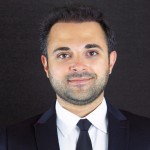 Latest posts by Hakim Khatib
(see all)
While Al-Kalbani stressed that the ideological origin of Daesh's thought is Salafism, he dismissed the widespread conspiracy theories in the Middle East that intelligence agencies created Daesh. He contends that intelligence agencies do not create new things, but they "exploit" what is already there.
"There are those among us, who follow the same thought but apply it in a more refined way," said Al-Kalbani referring to killing Journalists by Daesh is based on Salafi edicts and does not lie outside the Salafist framework.
In December 2015, Daesh threatened to attack Saudi Arabia "for its alliance with the Crusaders" by forming an Islamic military coalition to combat terrorism.
Interestingly, Saudi clerics don't share the same views concerning Daesh. While there are some sympathizers, there are some clerics who had declared Daesh as un-Islamic such as the Grand Mufti of Saudi Arabia Abdulaziz Ibn Baz.
Some others went further to declare Daesh as the main enemy of Islam. The prominent Saudi Arabian religious cleric Sheikh Saad bin Nasser Al-Shathri previously said that the organization of the Islamic state, also known as "Daesh", is "atheist" and even worse than "Jews and Christians," adding that "Daesh followers" are fighting Allah and his Messenger and must be killed.