A "former" lecturer at the Technical University Darmstadt (In German: Technische Universität Darmstadt) explicitly declared in a video on the Internet, also translated by The Middle East Media Research Institute, that he supports the Islamic State in Syria and Iraq and he endorses their punishment system. On 07 January 2016, Dr. Malik Fndy posted a video on the Internet explaining why he supports the Islamic State.
In his video, Fndy does not use known acronyms such as ISIS, ISIL or Daesh to refer to the Islamic State in Iraq and Syria.
According to The Middle East Media Research Institute (MEMRI), Dr. Fndy is a "Frankfurt-Based Syrian Activist" from the Daraa area in southern Syria and lives in Germany. Daraa is the birthplace of the Syrian uprising, which turned into a civil war, against Assad's regime in 2011.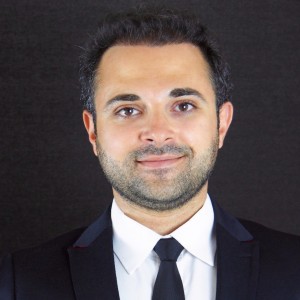 Hakim Khatib studied political science of the Middle East, European Studies, journalism and linguistics. He has been lecturing at different German universities since 2011 on issues related to ideology and the interplay of power thereof in socio-political life, and religion and its relationship to contemporary politics in the regions of West Asia and North Africa, especially Egypt and Syria. He is also the editor-in-chief of the Mashreq Politics & Culture Journal (MPC Journal) since 2014 and has published over 100 articles in different languages, academic and otherwise, in a wide spectrum of on-line and printed newspapers, journals and think tanks. His current research focuses on Islam-inspired political ideologies such as Islamist extremism and Salafism, radicalisation, de-radicalisation processes in Germany as well as peace and conflict in the Middle East.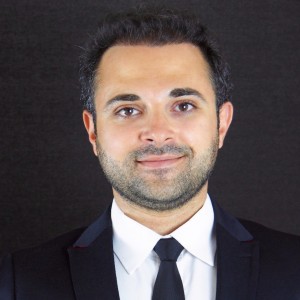 Latest posts by Hakim Khatib (see all)
In the video, Fndy declares his support for the Islamic State. He claims that ISIS is the only state to implement Islamic law.
Fndy also criticizes the regimes and sub-state entities in the Middle East, calling them "pigs" and accusing them of collaborating with "the infidels," in reference to the West.
Controversially, Fndy lives in a western country far from his ideal Islamic State. In his video, he also criticizes western media and accuses them of distorting the image of ISIS. They do so, he suggests, by not publishing ISIS's original and complete videos, which he says that he had fully examined on pro-ISIS websites. He also explains the reasoning behind the stoning of a woman and the burning of Jordanian pilot Moaz Kasasbeh.
"ISIS are right because they rule by the Sharia of the Lord," Fndy says.
According to MEMRI, "Fndy identifies himself in his social media accounts as a Syrian from Karak, near Dar'a, who moved to Germany to study mathematics at Darmstadt University of Technology."
"A 2012 Facebook post by the Coordination Committee of the Syrian Activists in Aid and Media in Germany describes Dr. Fndy as 'very active in coordinating demonstrations, responsible for collecting donations for Dar'a, and [with] good media activity.'"
Fndy's video has received over 17.000 views on YouTube since 07 January.
Watch a translated clip on MEMRI's website.