Homosexuality is strictly forbidden in the conservative Kingdom of Saudi Arabia and punishable by death. The word homosexuality in Arabic means Shuthuth, which is in itself a pejoratively insulting word means anomaly or abnormality.
In an attempt to decrease homosexuality, the Kingdom of Saudi Arabia is pushing for executing gays. The Saudis suspect that social media, Pink News reported, is "making too many homosexuals".
According to Saudi newspapers, prosecutors in Saudi Arabia are pushing to enforce the death penalty for homosexuality because social media is turning people gay.
Homosexuality in Saudi Arabia is not only illegal, but  also often compared to rape or paedophilia. Saudi Arabia is one of a list of 75 countries with criminal laws against sexual activity by lesbian, gay, bisexual, transgender or intersex people (LGBTIs), according to the International Lesbian, Gay, Bisexual, Trans and Intersex Association (ILGA).
Only over the past six months, prosecutors in Saudi Arabia looked into 35 cases have been brought against gay people for "obscene behaviour, 'sexual assault' and sodomy", while other 50 cases of cross-dressers were commenced in the past three months, Okaz, a Saudi newspaper reported.
It is difficult to determine the number of gay people in the Kingdom, and it is more difficult to confirm how many people were charged under the kingdom's judicial system.
The new restrictions follow the Saudi authorities' observation that an increasing number of people are becoming bolder when expressing their "abnormality" [lit. shuthuth], the Arabic word used for gays, by displaying pictures of themselves on social media sites.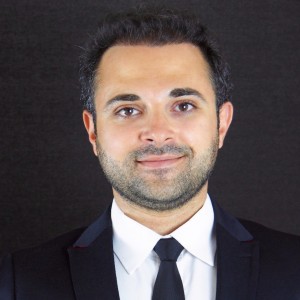 Latest posts by Hakim Khatib (see all)
Prosecutors are pushing for harsher penalties for such "strange anomalies", especially that gays use social media, which is evidence of the spread of vice and immorality in the Saudi society, several Saudi newspapers reported.
In an ironic turn of events, a Saudi medical doctor has been arrested for flying the rainbow pride flag above his home in Jeddah, according to Okaz Newspaper.
The doctor claimed that he had no idea the flag represented LGBT. He insisted that he had bought the flag from an online retailer because his children found the colours pretty.
The Saudi religious police, known as the Committee for the Promotion of Virtue and the Prevention of Vice, arrested the man for mounting the flag on a three-meter pole above his home, which is, according to the religious police, impermissible and punishable by Sharia.
The man was reportedly bailed after an investigation, while the flag was removed.
According to the 2015 ILGA homophobia report, Saudi Arabia is one of the very few countries in the world to impose death penalty for homosexuality. Apparently, executions, imprisonment and lashings are a common punishment for same-sex activities in Saudi Arabia.
"In relation to death penalty, eight States officially legislate for it, but only five (Mauritania, Sudan, Iran, Saudi Arabia and Yemen) actually implement it."
While a hashtag on twitter demanding the respect of LGBT rights (#سنحترم_حقوق_المثليين) went viral in Saudi Arabia and elsewhere in the region of West Asia, many of the tweets were violent and intolerant. 
https://twitter.com/Oanonymous19/status/696029034090725376?ref_src=twsrc%5Etfw
#سنحترم_حقوق_المثليين
i would throw you in a pit and watch you burn thats one way to respect you
هذا الي ناقص هؤلاء يظهر لهم صوت

— مواطن خليجي (@upnormalcitizen) February 7, 2016
There are other tweets on Saudi gays on twitter such as "The Saudi Gay" (@TheSaudiGay), which demands changing the word "anomaly" [lit. shuthuth] into homosexuality [lit. mithliyyeen], when referring to gays.