The Patriarch of the Coptic Orthodox Church, Pope Tawadros II, weighed in on same-sex marriage, minutes after he arrived for a historic visit in Australia last week. This comes amid intense debate in Australia ahead of a national marriage survey.
In response to a question in regard to the debate in Australia around same-sex marriage, the Pope reiterates his criticism of LGBT marriages, stressing that only the Bible is the reference to the relationship between men and women.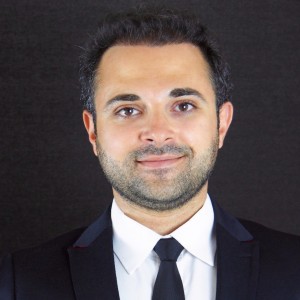 Latest posts by Hakim Khatib (see all)
Pope Tawadros II is on a 10-day pastoral tour across Australia to meet with government officials and Coptic community.
He says according to the scriptures of the Holy Bible, "There is no – at all – same sex marriage".
"Therefore this marriage is completely refused from the Christian faith," he adds.
"When God created man and woman and for them the first family was made by man and woman.
"This is not acceptable and it is considered as a sin. It's a sin."
Conflating religion with politics, the pope says: "Egyptians are moderate and any attacks on our people come from outside Egypt".
Similar to several countries in North Africa and West Asia, homosexuality is not illegal in Egypt. But in the late 1990s, the police stepped up the use of two old laws – a 1950 anti-prostitution law and a 1961 law against "debauchery" – to arrest and charge the practising LGBT community. According to the Guardian, LGBT campaigners have been under a new, powerful crackdown since the ousting of the democratically elected president Mohamed Morsi in 2013. "The police – who operated hand-in-hand with the military – began a new round of arrests. And this time they were using new techniques."
Various Christian authorities have similar stances on same-sex marriage. In 2016, Pope Francis published a manual on family life, called "The Joy of Love", in which he rejects same-sex marriage.
"There are absolutely no grounds for considering homosexual unions to be in any way similar to or even remotely analogous to God's plans for marriage or family," he wrote in "The Joy of Love".
It is worth mentioning that LGBT + community in Egypt still suffer because of the restrictions imposed on them not only by Christian and Muslim authorities but also by the state machinery.