At last the penny has dropped.  Gazans are finally coming to realize that the appalling conditions under which they, and most of the population of the Gaza Strip, have been living for years are the result of the distorted policies that have been favoured by Hamas. 
Literally billions of dollars have been poured into Hamas's coffers since the group chased its Fatah rivals out of Gaza in 2007 – resources that could have been used to build a sound economy, provide first-class health and social services for the population, fund thriving industrial and commercial enterprises and create tens of thousands of jobs.
Instead Hamas has neglected the welfare of the Gazan population in favour of expending vast sums on acquiring military hardware, constructing sophisticated tunnels into Israel and Egypt, launching rockets and missiles, and funding three avoidable conflicts with Israel.
Now Gazans are at last demonstrating a willingness to stand up and be counted.
Current unrest started on 24 February, when thousands of protesters gathered in the Gaza Strip to call for Palestinian Authority (PA) President Mahmoud Abbas to resign after he had refused to pay the full salaries of public sector employees in Gaza.  Over recent months Abbas has instituted a series of punitive measures in an attempt to force Hamas to allow the PA to resume administrative control in the Strip.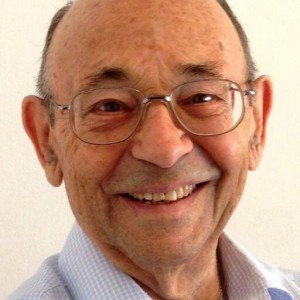 was born in London and is a graduate of Oxford University.He has been commenting on the Middle East scene for over thirty years.He is Middle East correspondent for the Eurasia Review and his articles also appear regularly in other publications and in his blog "A Mid-East Journal".His books include "One Man's Israel" (2008), "One Year in the History of Israel and Palestine" (2011) and "The Search for Détente" (2014).A past chairman of the Society of Authors' Broadcasting Committee, he is a veteran radio and audio dramatist and abridger.In the Queen's Birthday Honours in 2006 he was awarded the MBE for services to broadcasting and drama.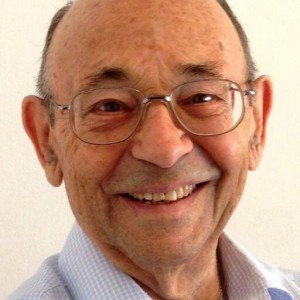 Latest posts by Neville Teller (see all)
The unrest soon took a different turn.  A new movement ("We Want to Live"), launched by a group of media activists, emerged from the chaos, protesting against the dire living conditions in the Gaza Strip, with its limited access to water and electricity and an unemployment rate of 44 percent. Their first demonstration, which took place on 14 March, was repressed with ferocity by Hamas security forces, which proceeded with mass arrests in Gaza City, Jabaliya refugee camp in the north, Deir al-Balah in the middle district, and Khan Younis and Rafah in the south. These concerted operations, carried out with some brutality, were denounced by several human rights organizations and political factions.
Nearly a dozen Palestinian factions in the Gaza Strip have declared their support for the new movement.  In a statement, they said that the basic cause of the crisis currently affecting the Gaza Strip was the Israeli "occupation" (Israel withdrew from the Strip in 2005), and the Israeli and Egyptian blockade since 2007, but they also pointed to a number of domestic issues, such as the Palestinian political division between Hamas and Fatah, and the punitive measures adopted by the PA, including not paying the Israeli power plant to supply the population of Gaza with electricity.
They announced their determination to continue to protest against the high cost of living and bad economic situation in the Gaza Strip.  As an earnest of their intentions, they declared a general strike in the Gaza Strip on Wednesday and Thursday, 20 and 21 March, and called for civil disobedience against Hamas. They urged Palestinians to gather at public squares throughout the Strip to continue the protest.
Israa Buhaisi, a journalist with Al-Alam news channel, said: "This is a popular movement. People took to the street to ask for a solution for their miserable life in Gaza."
The existence of a popular independent movement was, however, denied by Hamas spokesman Iyad al-Buzom.  He said that those employees on the PA payroll arrested by Hamas had been "blackmailed by the PA to provoke chaos in the Gaza Strip in exchange for the return of their salaries".  More generally, Hamas has accused Fatah of trying to hijack the protests in order to turn them into a coup against the Hamas regime. The group has arrested dozens of Fatah officials and activists on suspicion of involvement in the protests.
Fatah did not take this lying down.  Since 18 March three senior Fatah officials in Gaza have been kidnapped and badly beaten –  Atef Abu Seif, Ahmed Hillis and Abdullah Subuh.   The PA government in Ramallah strongly condemned the assaults, and accused Hamas of being directly responsible for them.
On 19 March Fatah officials claimed that Hamas had banned anyone, including doctors, from entering Shifa Hospital in Gaza City with cell phones, so as to prevent hospital staff from photographing Palestinians wounded during clashes with Hamas security forces.
Hussein al-Sheikh, a senior Fatah official, said that the Hamas crackdown on Fatah members in Gaza was to divert attention from the growing protests against Hamas.
"This is an intifada of the oppressed and hungry," he said. "Fatah supports this popular movement."
Tayseer Khaled, a member of the PLO Executive Committee, compared Hamas with the Gestapo in the way they had dealt with protesters. "This is not the way Palestinian security forces…should act with Palestinian citizens," he said. "This is the way fascist organizations and security forces behave."
In short, the rift between Fatah and Hamas has widened considerably in the past few weeks.  Hamas's failure to address the social, health, welfare and economic interests of its citizens has finally proved too great a burden for them to bear.  The worm has turned, and the PA has seized the chance of Gazan disaffection to gain political advantage over its deadly rivals.  The Palestinian body politic is truly a house divided.
---