The Arabic speaking world is often portrayed as religiously conservative and homogeneous. But by surveying opinions and feelings of people from the region, we find a completely different reality.
One of the biggest surveys in West Asia and North Africa shows a growing number of Arabs, who are turning their backs on religion.
The study, which is based on approximately 45-minute interviews, surveyed 25,407 people in 10 Arab countries, including the occupied Palestinian territories in late 2018 and spring 2019. It was conducted by BBC News Arabic and the independent Arab Barometer, a Princeton University-based research network.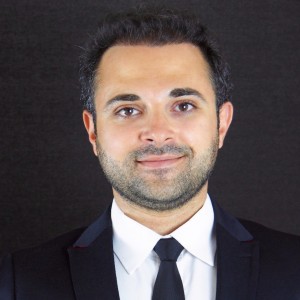 Latest posts by Hakim Khatib (see all)
It shows a rise in the proportion of people describing themselves as "not religious". The percentage has increased from 11% in 2012-2014 to 18% in 2018-2019.
Except Yemen, trust in religious leaders has decreased in every country surveyed – which included Algeria, Egypt, Iraq, Jordan, Lebanon, Libya, Morocco, Palestine, Sudan, Tunisia and Yemen.
Iraq, Palestine and Sudan demonstrated the steepest drops in trust amongst the countries surveyed.
For instance, since 2013, the proportion of those who describe themselves as "not religious" has risen from 8% to 13% in 2019. Almost one third of Tunisians and a quarter of Libyans describe themselves as such.
In Egypt, the size of this group has doubled, while its size has quadrupled in Morocco. However, this is not the case in Yemen, where the proportion of "not religious" fell from 12% in 2013 before the outbreak of war in the country to 5% in 2019.
According to the BBC, the 2018-2019 survey is the largest ever to be conducted in the region in terms of the number of participants and the number of countries covered. The Arab Barometer has been conducting such surveys in the Arabic speaking region since 2006.
The survey has also found insights on a wide range of views on various issues from religion to women's rights, migration and tolerance towards LGBT+.
There are increases in the number of those support women's rights and those thinking about emigration. However, tolerance towards LGBT+ remains lower than ever. According to the study, people believed "honour" killings were more acceptable than being gay.