Homosexual Wants to Run for Presidential Election in Tunisia
For the first time in Tunisia's history, an openly gay candidate runs for the post of president in Tunisia.
"After so many years of struggle for minority rights, I understood that nobody can do the job better than me," said Mounir Baatour, a lawyer, a member of the political opposition and president of the first Tunisian organization for the rights of LGBT+ people. His organization, Shams, has been engaged in the decriminalization of homosexuality in Tunisia since 2014.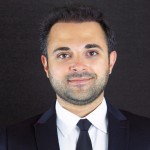 Latest posts by Hakim Khatib
(see all)
In a statement on Sabra FM radio, Baatour said he obtained the necessary approvals (more than 10,000 signatures required to be nominated as a candidate) to run for the next presidential election in Tunisia scheduled for next November 2019.
"Tunisia needs a democratic programme that can include the different identities, cultures, beliefs and languages of this country. Our programme aims to democratise power, strengthen the Parliament and give more weight to local institutions," he said on his Facebook page.
In 2013, Baatour was arrested for alleged sodomy, which is considered illegal in Tunisia. In January 2019, Baatour told the French Le Point: "homosexuals are citizens without rights in Tunisia".
Homosexuality is still a taboo subject not only on the political level but also on the social one. Aside from the fact that the majority of Tunisians believe homosexuality is a mental illness and they openly make jokes about it, there are many who call for murdering them. In 2015, several youngsters were arrested on charges of homosexuality.
Indeed in 2016, a number of Tunisian celebrities and well-known individuals in the civil society demanded the cancelation of the Article 230 of the Penal Code, which criminalizes homosexuality. Among those supported the rights of LGBT are Suhair Bin Amara, Sawsen Maalej, Jalila Baccar, Salma Baccar and Raouf Ben Amor.
While the current President Beji Caid Essebsi, 92, is no longer in question as a candidate for next presidential election, Tunisia is set to elect a new president in November 2019.