On 12 June 2020, Turkey criticised claims by Twitter that thousands of fake profiles had been set up to amplify political narratives favourable to President Recep Tayyip Erdogan's AK Party.
Twitter said that 7,340 accounts, primarily targeted at domestic audiences within Turkey, were detected in early 2020 with the primary aim of boosting support for Erdogan and his political party.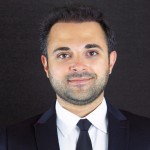 Latest posts by Hakim Khatib
(see all)
"Based on our analysis of the network's technical indicators and account behaviours, the collection of fake and compromised accounts was being used to amplify political narratives favourable to the AK Party, and demonstrated strong support for President Erdogan", Twitter said.
Twitter also claimed that the network of accounts was associated with the youth wing of the AK party, adding that this network was also used for "commercial activities, such as cryptocurrency-related spam".
Turkey's Communications Director Fahrettin Altun said in a written statement "the company's [Twitter] allegations that those accounts were 'fake' profiles designed to support the President and that they were single-handedly managed by a central authority are untrue."
"[This] has demonstrated yet again that Twitter is no mere social media company, but a propaganda machine with certain political and ideological inclinations," he added.
He said the "attempt to smear the Government of Turkey and a popular political movement are unacceptable".
He went on to say "we would like to remind the company [Twitter] of the eventual fate of a number of organisations which attempted to take similar steps in the past."
Turkish authorities have previously imposed temporary blocks on Twitter and other social media during crises, notably during anti-government protests in 2013. Previously, Turkey has blocked access to YouTube, Wikipedia and Facebook as well.