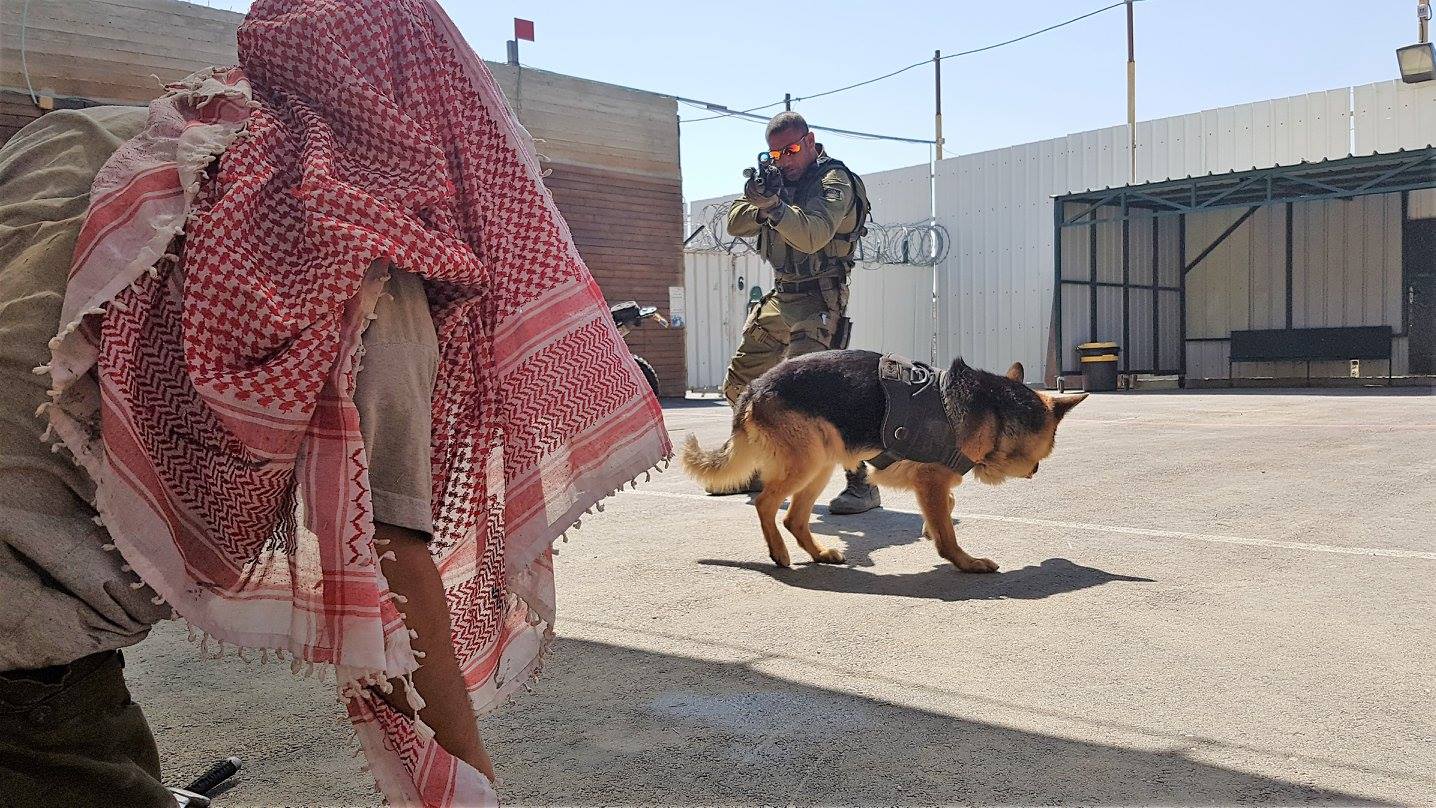 Israeli shooting range offers tourists the chance to shoot targets designed to look like Palestinians.
A shooting range in Israel has come under fire for offering tourists the chance to pretend they're security services shutting down terror attacks – using targets mocked up to look like Palestinians.
Caliber 3, which is based in the West Bank and run by a former member of the Israeli Defence Forces (IDF), calls itself "the premier academy for counter terror and security". It offers six programs for tourists, including desert "Survival Training", krav magna martial arts, and "Combat Rappelling" using paintball guns.
Its "Ultimate Shooting Adventure" has raised eyebrows for its use of real guns and simulated terror attacks – with targets dressed up in Palestinian keffiyehs.
Photos on the company's Facebook page show photos of men wearing keffiyehs for target practice, and the "terrorists" in live combat situations also wearing the traditional Palestinian scarves.
But a spokesperson told The Independent that this was only because the targets are made to look as real as possible, replicating generic street scenes.
"This is not strange at all," said Yoav Fleishman, Foreign Relations Manager. "We have a very diverse set of target posters, and many times the population who train are used to that kind of population on the ground. We want to simulate a (regular) street which means the people who walk around the street are the people you see on the target posters.
"We have many kinds of posters. Some of them are Arabs because that's the kind of population we have here. You can focus on that and say that is what we do but that would be an oversimplification, reading the situation inappropriately.
"We try to keep it as (realistic) as possible."
Tourists use real guns and ammunition for the two-hour session, Haaretz reported. Its "live counter-terror demonstration" includes a simulated suicide bombing, knife attack, "sniper tournament" using real assault and sniper rifles, and a demonstration of forces taking down a suspect with attack dogs.
The sessions cost $115 (£88), with a $30 discount for children. Children are not allowed to use guns – since the minimum age to use weapons in Israel is 18.
Caliber 3's website describes the Ultimate Shooting Adventure as its "legendary introduction program" and says it's suitable for "tourists of any age who would like to get a taste of Israeli methods of shooting and combat".
"Learn from the experts about weapons handling, counter terrorism tactics and the values that guide the Israel Defense Forces," it adds.
There are six similar facilities across Israel, according to Middle East Monitor.
Caliber 3 opened in 2003, originally to run counter-terrorism courses for professionals. Founder Sharon Gat is a former IDF colonel. Between 22,000 and 25,000 foreigners visit each year, Fleishman told The Independent.
Most are from the US, Gat told Haaretz, but numbers are increasing from China, Russia, Italy, France and South America. The company is running a week-long US-based program in Pennsylvania next month. They will also run another in San Diego.
Although authorities initially banned him from offering the courses to foreign tourists, Gat told Haaretz that the Israeli government now "understands the importance of what we do… People who do our programs… become ambassadors for the State of Israel."
He said that the thought came to him after thinking about the horrors of the Holocaust. "I said to myself that I am going to open this place to the public to show what a long way the Jewish people have come in 75 years," he said.
Source: The Independent