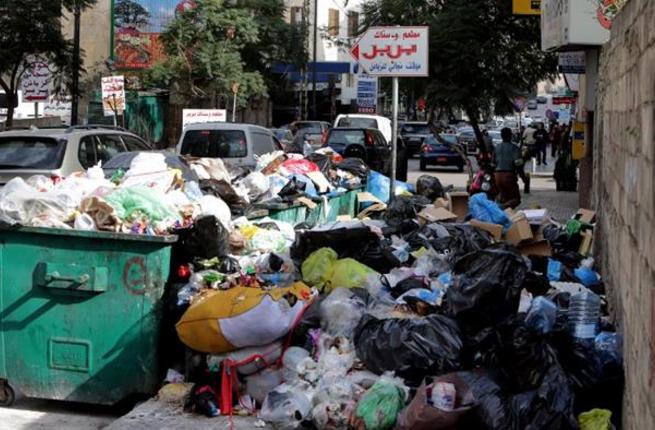 Kataeb Party chief MP Sami Gemayel hinted Thursday that his party's ministers might resign or suspend their participation in cabinet sessions should their presence in the government cease to "serve the interest of the Lebanese."
Gemayel voiced his remarks shortly after Kataeb's ministers walked out of a cabinet session in protest at the government's handling of the waste management file.
At his press conference, Gemayel also expressed environmental concerns related to the controversial Janna dam project.
"The two issues are a disaster targeted against every citizen in Lebanon," he said.
"I don't know if there's a relation between maintaining works at the Janna dam and approving the waste management file. Some ministers said that they were opposed to the approval of the plan, but when we asked them to turn our opposition into a suspension of the plan they suddenly backpedaled on their rejection and passed a resolution allowing the filling of the sea" with garbage, Gemayel added.
"They have chosen to destroy the largest forestland in the country and we have proposed alternative solutions," Kataeb's chief said of the Janna dam project.
He noted that two out of three environmental impact studies had concluded that "the project is non-beneficial and non-environmental" while the third had warned of potential risks.
"There are 100 other ways to provide water, such as artesian wells," Gemayel added.
"We have found out that the contractor had been put on trial in Brazil on charges of corruption. The Brazilian firm was accused of bribing politicians to approve the contruction of useless dams," Gemayel revealed.
He called for suspending construction works in the Janna area "pending a probe into the integrity of the contractor."
As for the government's plans to set up seaside garbage landfills in the Costa Brava and Bourj Hammoud areas, Gemayel lamented that the government "has decided to fill the Mediterranean Sea with garbage without conducting an environmental impact study and without sorting or treating the waste."
"Our presence in the government is useful when we manage to stop corruption and benefit the Lebanese, but should our presence cease to serve the interest of the Lebanese then it would become unnecessary," Gemayel went on to say.
Source: Naharnet © 2016